How to Use or Earn Points Glamping This Summer
Glamping, which combines glamorous fun with rustic camping, can be a fun twist on a traditional trip. Whether you are the outdoorsy type or prefer a taste of the good life while you pretend to be outdoors, there's a hotel package to help you get in on the trend.
Some packages emphasize the rustic side of glamping by taking care of guests sleeping in the great outdoors. Others deliver comfort and luxury by offering fun ways to re-create camping even while staying indoors.
Here are some hotels, organized by loyalty program, that allow you to earn or redeem points for overnight glamping.
Marriott Bonvoy
NerdWallet values Marriott points around 1 cent each so you can keep that in mind for the various redemption options below.
The Gwen Hotel, a Luxury Collection Hotel, Chicago
The Gwen Hotel on Michigan Avenue in Chicago, a member of Marriott's The Luxury Collection, has a whopper of a glamping package. When guests book the Gwen Lux Suite, they have the choice to sleep indoors or under the stars on the terrace. It comes with a 1,000-square-foot terrace in the middle of the city with views of the skyline and Michigan Avenue. A 16-foot tent is furnished with luxuries like drum side tables and hand-knotted cushions to make the experience even more comfortable.
Inside the tent is a duvet-covered bed that was custom-made for The Luxury Collection. Turndown service delivers s'mores with Mexican chocolate and a gold-leaf topping. If you tire of the outdoor experience, you can retreat to the two-bedroom, 2 1/2-bathroom suite.
The Gwen Hotel is a Marriott Bonvoy Category 6 hotel. While you cannot redeem points for this glamping experience, you can redeem points for a standard room, and then one night of your stay, you can splurge on the glamping package. Rates start at $5,500, and it is eligible for earning Marriott Bonvoy points (bonus points for Marriott Bonvoy co-branded credit card holders). Round-trip airport transportation is included in the price of the glamping package.
Ritz-Carlton Ras Al Khaimah, Al Wadi Desert, United Arab Emirates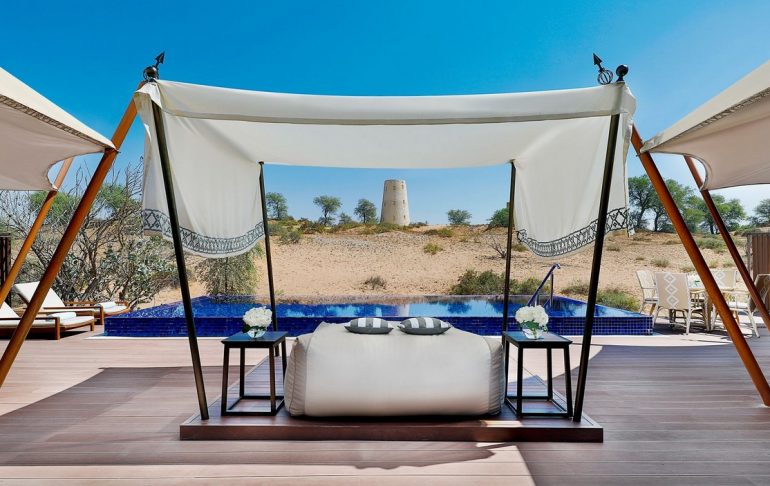 The Al Khaimah Tented Pool Villa at the Ritz-Carlton Ras Al Khaimah, Al Wadi Desert is as glamping as it gets at this luxurious desert oasis, where you can spend as much (or as little) time with people as you wish.
Camping Ritz-Carlton-style is no joking matter. The villa is designed with Arab touches visible in the lighting, fabric patterns and lattice woodwork. The tented villa has duvet-covered bedding, terry cloth robes and towels in the bathrooms, and a private pool and sun bed. Guests can venture around the resort's desert landscape to enjoy the outdoors as well as numerous activities including a bird-watching class, a visit with the resort's resident falcons and tree planting as part of the resort's eco-friendly initiatives.
As a Category 7 property in Marriott Bonvoy, the nightly rate generally falls between 45,000 and 70,000 points. The tented villas with pool cost substantially more points, with redemption rates varying by date.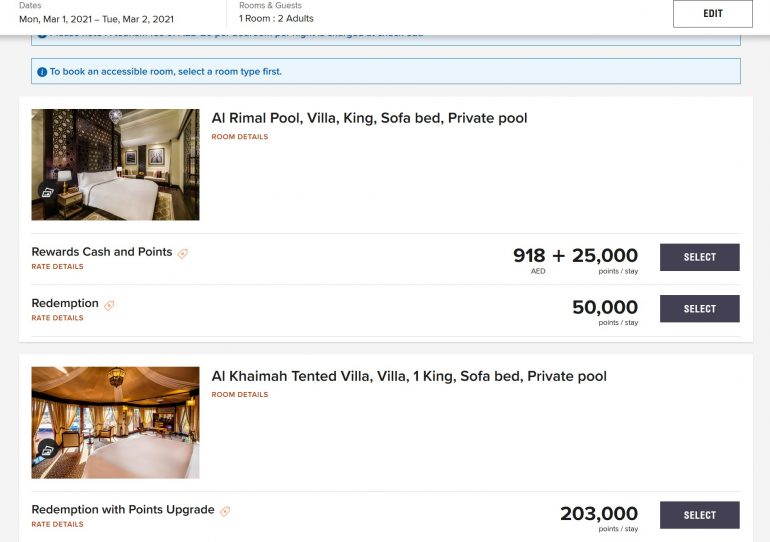 For example, a reservation search for March 1, 2021, showed a standard room available for 50,000 points, while the luxury tented villa cost 203,000 points per night. For those who want to enjoy nature without missing out on hotel amenities, this could be a great option.
Natra Bintan, a Tribute Portfolio Resort, Bintan Island, Indonesia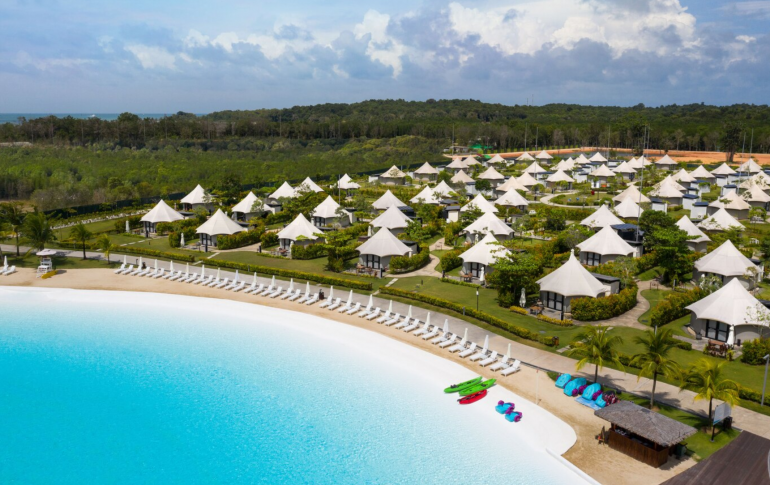 Natra Bintan, a member of Marriott's Tribute Portfolio in Indonesia, operates 100 luxury tents near the seawater Crystal Lagoon. Families will find amusement park-style activities including waterslides to keep kids busy and cooled off from the tropical heat. Tents vary in style and view, with the standard units labeled as garden or safari options with views of the grounds.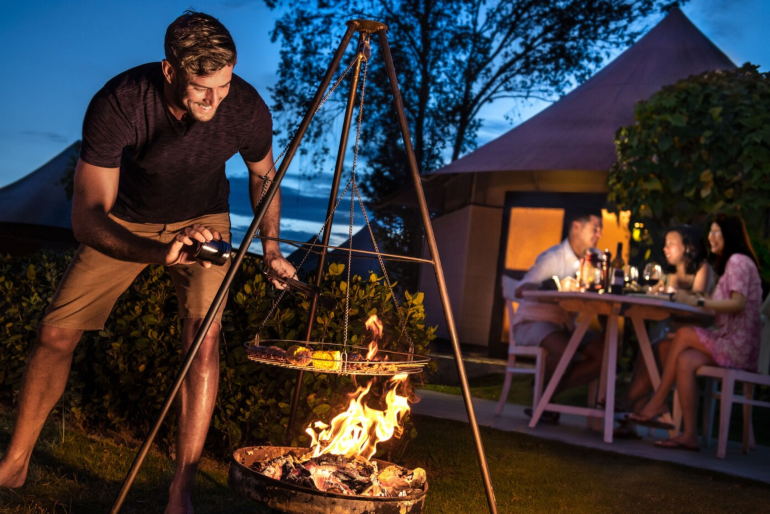 These are available for between 27,500 and 40,000 points per night since the property is a Marriott Bonvoy Category 5 member. With luxury bedding, al fresco bathrooms and access to resort amenities like a swimming pool and numerous restaurants, this is a great way to redeem points for a glamping vacation.
The Ritz-Carlton Orlando, Grande Lakes
At The Ritz-Carlton Orlando, Grande Lakes, guests in executive suites can opt for an in-room camping experience instead of a rollaway bed for the kids. The hotel will send up all the necessities including a tent, s'mores-themed pastry, battery-operated lantern, a feather bed and stuffed animal. This glamping set costs $100 and can be added to your reservation by phone or through the concierge upon arrival. The hotel is a Marriott Bonvoy Category 6 property where a free night for a standard room costs between 35,000 and 60,000 points. Since this package requires an executive suite, you can pay additional points (usually 90,000 per night) to upgrade to one.
World of Hyatt
NerdWallet values Hyatt points around 1.9 cents each so you can keep that in mind for the various redemption options below.
Alila Ventana Big Sur, California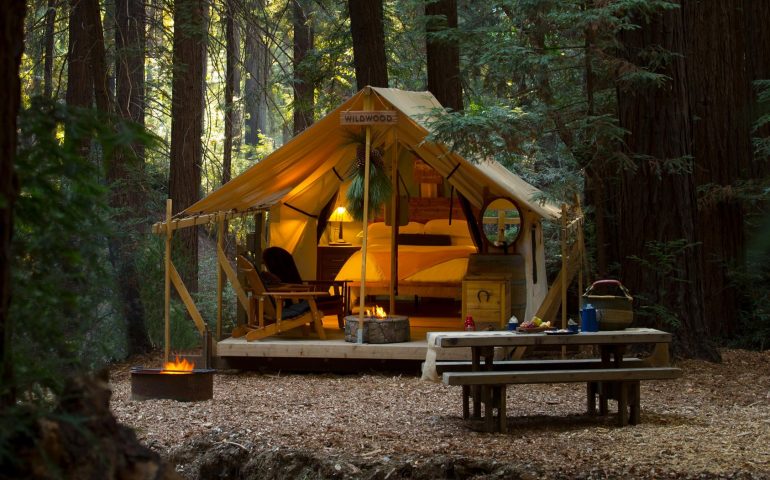 Alila Ventana Big Sur offers tented cabins that give guests the chance to truly commune with nature while enjoying the resort's all-inclusive amenities. Guests sleep amid the redwood trees in luxurious, safari-style accommodations that are partially open to the elements. Order a s'mores kit to enjoy by the fire pit to add to the experience.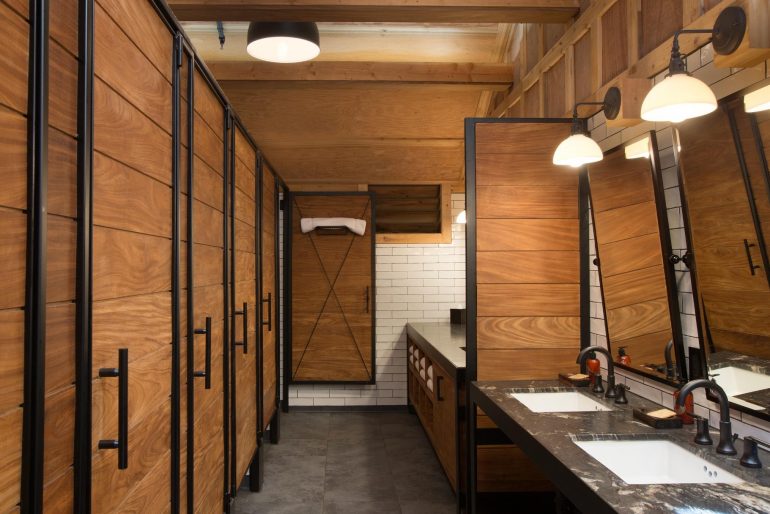 When it's time for a bathroom break or a shower, the shared facilities come with many of the amenities of the main resort, like plush towels and high-end toiletries.
Guests can earn World of Hyatt points for their stay (bonus points for The World Of Hyatt Credit Card holders, although the tented cabins are not available for points redemption. The standard accommodations are, though, and they are eligible for the all-inclusive experience (all meals, picnics, nonalcoholic drinks, and resort activities). This is a World of Hyatt Category 7, which means a free night costs 30,000 points.
Elewana DISCOVERY
Elewana Collection's African camps and lodges participate in the DISCOVERY loyalty program covering more than 500 properties around the world. Instead of operating on a points-based system, it awards status based upon the number of nights or stays you have. With status come perks like the ability to redeem for experience awards.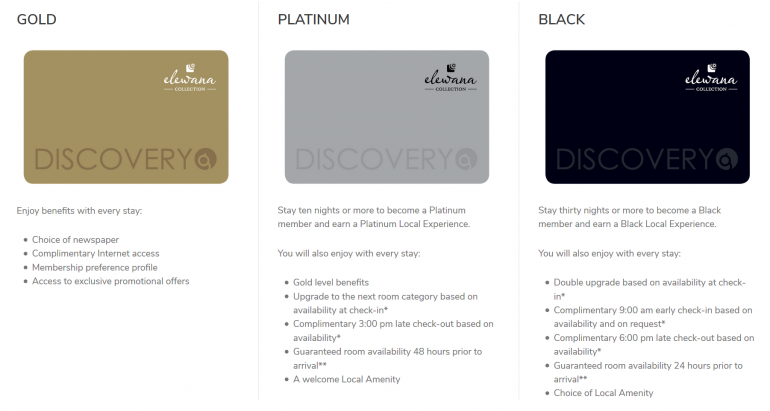 Elewana Collection operates safari lodges and luxury hotels in Kenya, Tanzania and the island of Zanzibar. Among the luxury experiences Black-tier members can redeem is a private bush breakfast with champagne to re-create that ideal "Out of Africa" movie setting.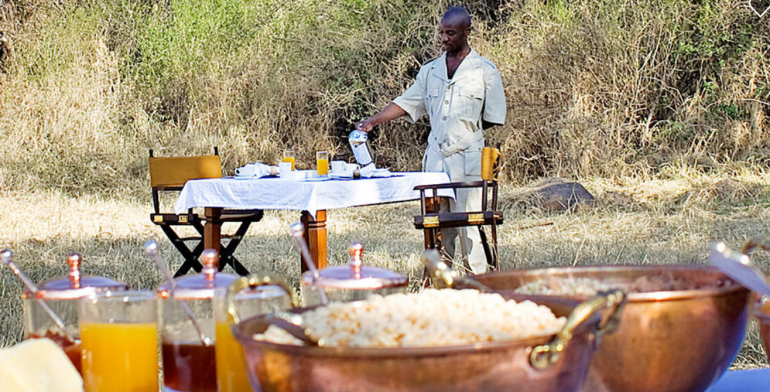 You name the time and the staff at Elsa's Kopje will set up a campfire, "bush kitchen," elegantly set table and made-to-order breakfast. Other options available to Platinum members include a private dinner including wine at Loisaba Tented Camp or Serengeti Pioneer Camp. Elewana Collection, as a brand, is all about glamping when it comes to mixing the outdoors and a bit of luxury.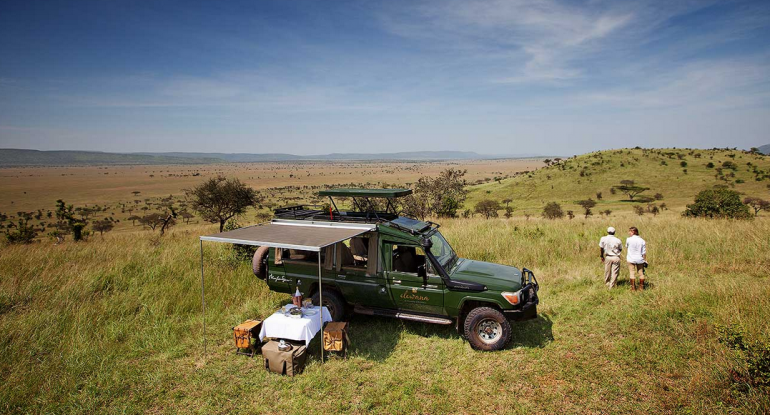 The company even offers the SkySafari, which lets travelers mix and match several of its properties through set itineraries with private-plane travel between them. Glamping, at its finest, means deciding where you want to stay and when you want to go with your own bush pilot. Charge a SkySafari to a credit card that pays bonus points on travel-related expenses, like Chase Sapphire Reserve®, to earn 3 points per dollar spent.
Hilton Honors
The Logan Urban Campout could be just the staycation experience or road trip stopover that families are looking for this year. The Logan, a Curio Collection by Hilton property, awards guests with Hilton Honors points for every eligible dollar they spend during their stay (bonus points for those using a Hilton Honors-affiliated credit card).
This includes earning points when booking the Urban Campout rate, which comes with kid-friendly perks like an in-room tent with sleeping bags, a s'mores indoor kit, snacks like juice boxes for kids and wine for the parents, a star-making machine for the ceiling, and take-home gifts like stuffed animals, coloring books and robes. No insect repellant required!
While you cannot redeem points for this specific package, you can redeem points for a standard room.
I Prefer Hotel Rewards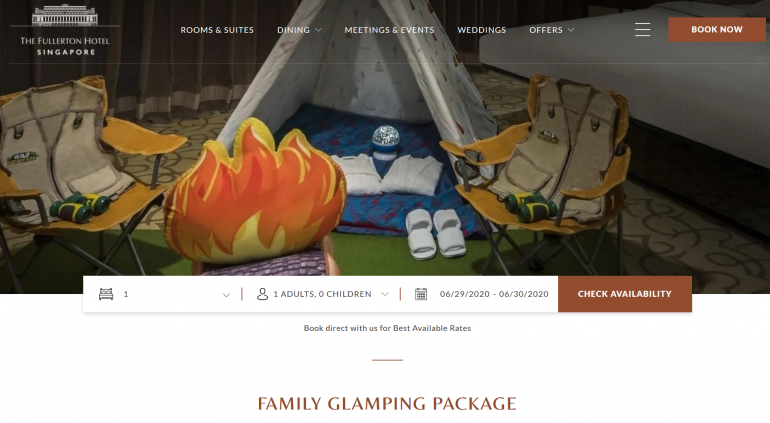 At The Fullerton Hotel Singapore, a member of Preferred Hotels & Resorts, guests can book the Family Glamping package. The hotel will set up an in-room tent with robes, slippers and sleeping bags for kids, which are yours to keep. Guests booking this package can earn points in the I Prefer program for every eligible dollar they spend.
IHG Rewards Club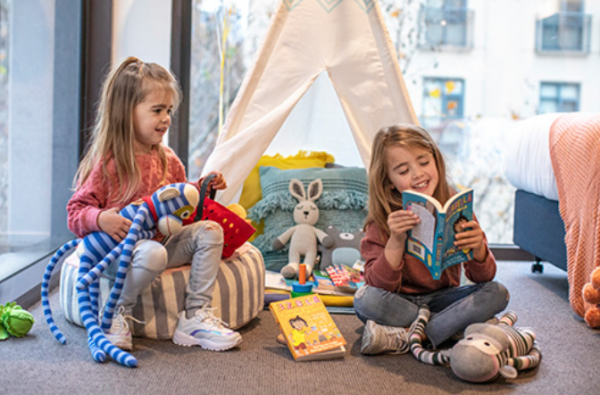 ALL – Accor Live Limitless
The Accor Live Limitless program is a great way to earn and redeem points for the glamping experience in Kenya's Masai Mara. Fairmont Mara Safari Club puts guests in close proximity to exceptional game drives and outdoor scenery while sleeping in luxury tents with four-poster beds and posh bathrooms.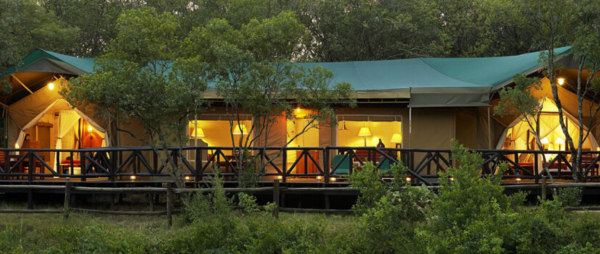 When it comes to earning points for a safari property, Fairmont has an exceptionally robust loyalty program for a glamping experience in East Africa.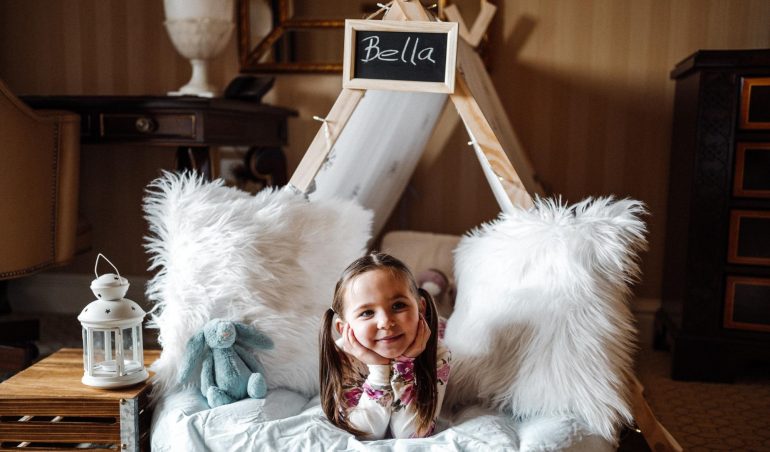 If your travels are mostly stateside for the moment, you can opt for a pseudo-safari experience at the San Diego Zoo paired with a stay at the Fairmont Grand Del Mar, which has a great glamping package. It includes a tent, kid-friendly in-room movie, personalized cookies and two hours in the supervised kids club. This package is available through the end of 2021. The San Diego hotel participates in the Accor Live Limitless loyalty program, giving guests the chance to earn points for every eligible dollar they spend.
Photos courtesy of The Gwen Chicago, Ritz-Carlton Ras Al Khaimah, Natra Bintan, Alila Ventana Big Sur, Ellewana Collection, Holiday Inn Melbourne and Fairmont.
How to Maximize Your Rewards
You want a travel credit card that prioritizes what's important to you. Here are our picks for the best travel credit cards of 2020, including those best for: